Can Introverts Survive a Career in Real Estate
or Any Sales Field for That Matter?
Before you attempt to answer this question, you must first know what an introvert is.  Many introverts don't even know what true introversion is, so you may want to do your homework first (which by the way is what introverts do best: study.  It comes in handy when trying to keep up with the ever-changing world of real estate and the demands of our educational requirements).  I won't define it here because I'm just curious about the relevancy of some responses (if any) based on current perceptions. By the way, there are some names of famous introverts in this post that you might even recognize.
Let's see how the following introvert attributes might work in the world of real estate:
THIRST FOR KNOWLEDGE:  Because introverts love learning, their heads are always stuck in a book trying to
 find out more information about something.  Seminars and workshops are like books in 3-D.  Introverts study and research everything.  To the introvert, facts are far more important than opinion.  This comes in very handy in preparation for and during the listing presentation and when assisting buyers with their search, offer and negotiations.  You don't ever have to worry about introverts winging it.  It's just not going to happen.  Preparation RULES:  Data is the introverts friend.
SELF-AWARENESS (a.k.a. TO THINE OWN SELF BE TRUE): This is a big one because introverts are inward people and contemplate a lot about who they are.  Self-awareness is a constant.  This is important because introverts know their limits and strive to find ways to work within those limits.  Unlike many extroverts, introverts only want to use methods that fit their personality.  The tried and true methods that work for everyone else usually does not fit the introverts unique style.  Introverts have quiet strengths and play them up really well.
LISTEN UP:  Of all the strengths that come in handy in the real estate business, the ability to listen probably tops them all.  While one thinks that introverts never talk, it's probably because they too busy listening.  It's almost unheard of for an introvert to speak without having given some thought to a matter.  We're not talking about long drawn out contemplative situations just to answer a simple question.  How often have I heard it said that buyers and sellers don't want to know how great we are, they want someone to listen to their needs and act accordingly.
FACTS vs OPINION:  It's been said that the one sure way to get an introvert to shut up is to talk about something they know nothing about.  That comes in handy because the one thing you don't have to worry about is the introvert talking just to hear themselves talk.  Small talk is not the introverts forte' but you strike up a conversation of substance, you better have your facts together.
YOU MIGHT RECOGNIZE SOME OF THESE INTROVERTED FOLKS:  Bill Gates, Chris Scherpenseel (president of Microsoft's 140-employee FRx Software subsidiary) Steven Spielberg, Warren Buffet, Charles Schwab, Former Sun Microsystems executive Jim Green (Source USA Today).  Oh yeah, and AR's very own Jennifer Allan).
NOTE:  This post was written by me and was originally posted on ActiveRain Real Estate Network on 02/18/2010.
photo credit: 2015 Stevie Awards 0062 via photopin (license)
---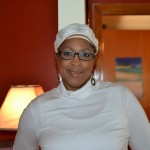 Charita H Cadenhead is a Life Coach and founder of Renew Refresh Reset Your Life.  She is the creator and editor of the RenewRefreshReset motivational blog and The Introvert Advocate, all of which launched in 2014.  Her passions lie in activism for introverts, writing, empowering women, coaching and encouraging people to embrace their strengths and use those strengths to live a powerfully fulfilling life
She has been featured on NuWireInvestor.com and has written for Smart Healthy Women. She has been a guest as well as a co-host on The Joe Lockett Show and as been a guest on Erica Glessing's 2014 Happiness Telesummit.  In addition, she's a licensed Realtor® in State of Alabama serving the Metro Birmingham market since 2006, Co-author of the book "Sell Your House Fast for the Right Price" and a blogger on ActiveRain Real Estate Network with over 90 featured post.
---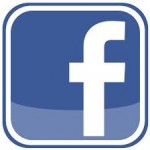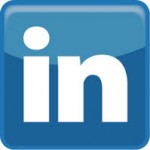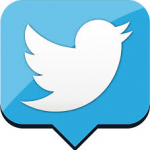 ---