The Introvert Teacher Advantage
Some believe that introverts have a far better understanding of extroverts than extroverts have of introverts. Taking that into consideration, my question became "do introvert teachers share this opinion and if so, how does it factor in the classroom?"  As with anything else, the only way to find out is to ask, so that's exactly what I did.
Introvert teachers that I have spoken with have all expressed that they intentionally take their introverted students into consideration as part of their teaching strategy far more than non-introvert teachers. It appears that Introvert teachers do not take a one size fits all approach to education, and that in their classrooms, two factors are top of mind:
(1) personality types in the classroom and (2) communication styles of their students.  This is not to say that extrovert teachers do not understand different learning styles. The question is do they consider or equate learning styles with different personality types?  Additionally,  should teachers develop a better understanding of personality types to better serve and educate their students?
There is no question that teachers genuinely care about  students. However, if they lack the understanding of the introspective nature of their introvert students, teachers may become frustrated, particularly if the teacher is an extrovert. Introvert students may not be the first to raise their hands, or raise their hands at all, but don't take that as a sign that they don't have answers.  Any questions posed to an introvert is likely to spin into contemplation before answering.  To be fair, teachers may want to consider asking all students to think for a minute before attempting to answer.  According to the introvert teachers that I spoke with, this will give the introvert student the time needed to formulate their answer before speaking.
Teachers have an enormous responsibility in that their students look to them and depend on them not only for their education, but for their well-being while in the teacher's care. The student should assume that the teacher has the student's best interest at heart. As such, that interest should warrant a variety of strategies to make sure teachers recognize students for their individual qualities.
Because extrovert students are more visible and vocal, teachers may unintentionally gravitate and idealize the extrovert student personality as one for which each student should strive.  I think that everyone must be careful not to epitomize extroversion as the ideal personality type for which introvert students should strive.  Best selling author, Susan Cain makes a valid point when she says "I think well-meaning teachers see their role as being to turn introverts into extroverts. We really need to understand that an introvert is a totally normal personality type."
Educating the Educator
So what's a teacher to do?   For starters teachers can actively seek more information about introvert personalities.  There are several books available that I believe will be instant eye openers for teachers.  Here's a starter list:
The Introvert Advantage:  How to Thrive in an Extrovert World by Marti Olsen Laney, Ph.D.
Quiet Influence:  The Introvert's Guide to Making a Difference by Jennifer Kahnweiler
Upon reading any one of these books, I believe that teachers owe it to their students and their profession to have an open discussion to enlighten other education professionals about introversion.  Teachers can have a tremendous impact on dispelling the myriad of myths about introversion while simultaneously empowering introverts to harness their introvert power.
NOTE:  This piece only includes perspectives of some introvert teachers.  To be fair, I will be addressing the perspectives of the extrovert teacher in the near future.
photo credit: rent-a-moose via photopin cc
---
Charita H. Cadenhead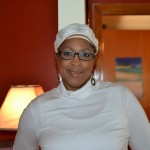 Charita is a Life Coach and founder of Renew Refresh Reset Your Life.  She is the creator and editor of RenewRefreshReset.com motivational blog and The Introvert Advocate, all of which launched in 2014.  Her passions lie in activism for introverts, writing, empowering women, coaching and encouraging people to embrace their strengths and use those strengths to live a powerfully fulfilling life
She has been featured on NuWireInvestor.com and has written for Smart Healthy Women. She has been a guest as well as a co-host on The Joe Lockett Show and as been a guest on Erica Glessing's 2014 Happiness Telesummit.  In addition, she's a licensed Realtor® in State of Alabama serving the Metro Birmingham market since 2006, Co-author of the book "Sell Your House Fast for the Right Price" and a blogger on ActiveRain Real Estate Network with over 90 featured post.