Traits of Your Introvert Student
I've become quite passionate about advocating for changes in the way that parents and teachers relate to their introvert children and students.  I have begun discussions with educators to learn from them how they are "engaging" introverts in the classroom and if not engaging, then what changes they are willing to make to engage them.
But before educators can begin to make changes, they have to understand the introvert student.  Below I have identified some of the immediate concerns that I have including. This information should prove to be vital to classroom teachers that struggle with how to "reach" the introverted studend.
Identifying and educating the introvert student
Considerations for introvert engagement versus participation
Negative messages (intentional and unintentional) received by introvert children throughout their school years, including their formative years
Identifying and educating the introvert student
Many people mistakenly relate introversion to shyness.  While it is true that some introverts are shy, it is not necessarily a trait that is specific to introverts.
Introversion has to do with how overstimulation affects us when interacting with others.  In general, introverts burn out very easily and quickly when around a number of people for more than a few hours.  For many other introverts, a few hours is far too much time.
Introverts have a preference for working alone or in smaller groups of 3 to 5 people.  If you want to see them really excel, pay attention to outcomes resulting from  individual work and finite group work as opposed to work conducted in large groups.
In school, working in larger groups cannot be avoided and I am not suggesting that there be any attempt to avoid it.  However, a balance of large and small group work gives the introvert student the edge that is most often given to extrovert students who may excel in large group work.
Introverts are naturally not good at small talk. The idea of small talk typically escapes the introvert.  However, introverts cater more toward conversations of depth and analysis.  They are more prone to contributing to conversations about issues with far-reaching benefits and/or consequences.
Introverts are not highly skilled at answering questions off the cuff. Each question asked is likely to cause an introvert to go into deep thought.  An extrovert student quickly raises their hand jubilantly with an off the cuff answer for the sake of participation. According to New York Times best selling author, Susan Cain, the result is high praise by teachers for giving quick (and not thoughtful or original) answers..  An introvert on the other hand may need time to contemplate to offer an answer that:
Makes sense
Is well thought out
I'll be continually writing more on this subject and I would appreciate your comments as I have a plan for long-term discussion with those that can implement change.  Your comments will serve as a valuable resource in making a case for introvert students.
photo credit: Asian Development Bank via photopin cc
Cain, S. (2012). Quiet. The Power of Introverts in a World That Can't Stop Talking. New York, NY. Crown Publishers.
---
Charita H. Cadenhead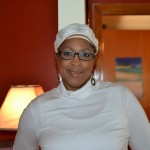 Charita is a Life Coach and founder of Renew Refresh Reset Your Life.  She is the creator and editor of RenewRefreshReset.com motivational blog and The Introvert Advocate, all of which launched in 2014.  Her passions lie in activism for introverts, writing, empowering women, coaching and encouraging people to embrace their strengths and use those strengths to live a powerfully fulfilling life
She has been featured on NuWireInvestor.com and has written for Smart Healthy Women. She has been a guest as well as a co-host on The Joe Lockett Show and as been a guest on Erica Glessing's 2014 Happiness Telesummit.  In addition, she's a licensed Realtor® in State of Alabama serving the Metro Birmingham market since 2006, Co-author of the book "Sell Your House Fast for the Right Price" and a blogger on ActiveRain Real Estate Network with over 90 featured post.